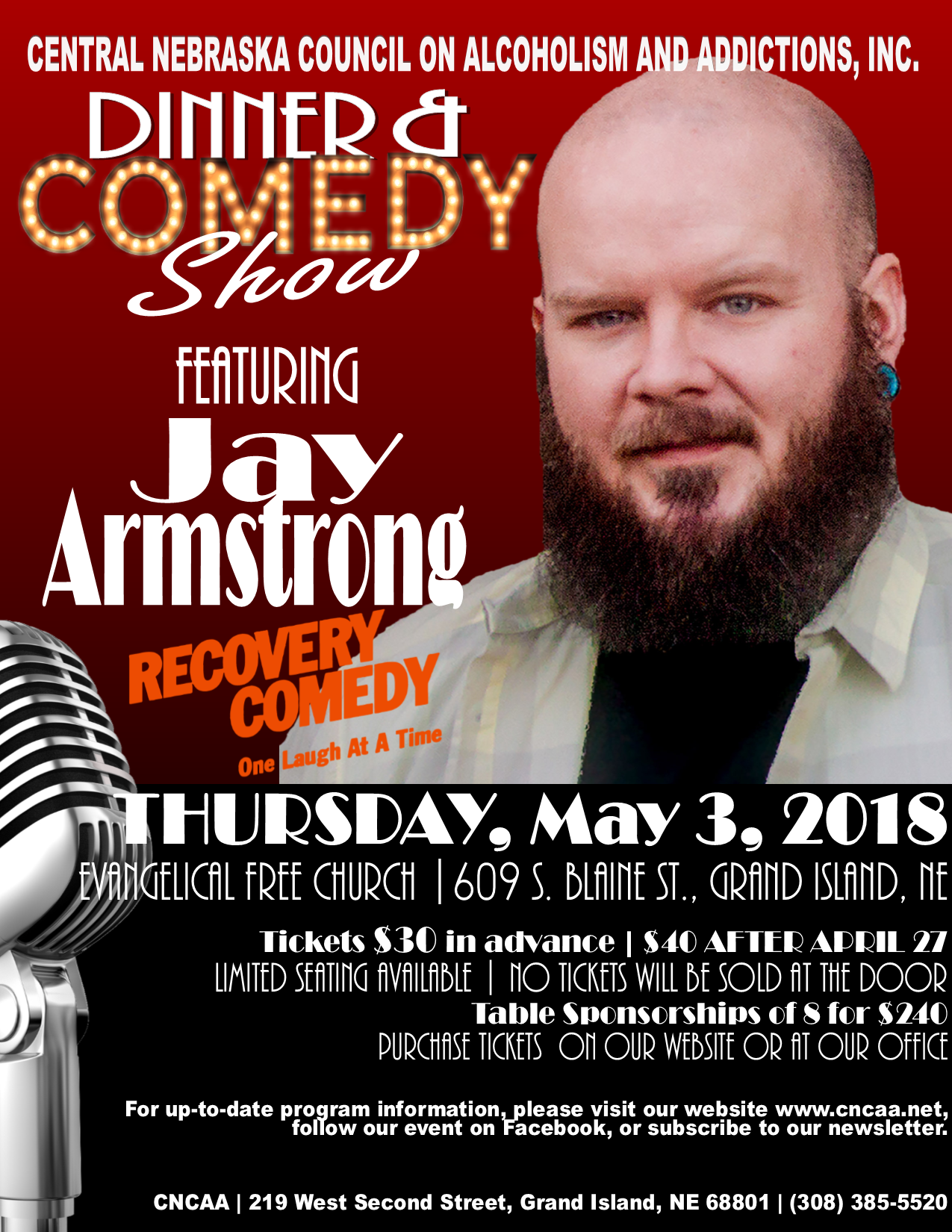 Registration | Location Details | Hotels | Sponsorship | Exhibitor Booths | Dinner & Comedy Show | Spirit Award Nomination
Laughter is good for the soul, and being able to laugh at oneself in recovery can help with healing. Helping clients find fun and humor in life can also aid in long-term recovery. Using humor, wisdom and personal insight, this one-hour presentation will offer an opportunity to laugh, cry, and gain insight into your own recovery and/or how you can help others around you.

The evening banquet will also include raffles, silent auction, live auction, dessert auction and a whole lot of fun you don't want to miss! Continue to visit this page to stay up-to-date on the different auction and raffle items - or join our Facebook Event!

The honoree of the Don Marquard Spirit Award will also be announced during the evening banquet!
Would you like to help us "pay it forward" by sponsoring a table of 8 ($240) for our friends new to recovery? The tickets you sponsor will be given to those who are currently in treatment or a half-way house locally, newer to recovery, or struggling to make ends meet and without your help, would not be able to attend. A gift of laughter and humor in recovery --- priceless! Or, sponsor a table of 8 for you and a group of your friends! This evening promises to be great fun, food, and fellowship!
Please contact our development coordinator, Sandy Yager, at (308) 385-5520 for sponsorships!